Officers

Angie Louie
Chairwoman
Angie Louie
Chairwoman

Jose Pecho
President
Jose Pecho
President
Jose is a US Army Veteran and is a part owner of La Corona Wellness and Authentic 415 cannabis dispensaries located in San Francisco. Jose serves as the community outreach, community impact and government relations officer. His volunteer work over the past 25 years advocating on a range of issues affecting our underserved communities allows an understanding and work toward a holistic approach for inclusive diversity and growth in the cannabis space.
Jose is a licensed California commercial real estate broker. He brings extensive joint venture capital experience with expertise in acquisitions, operations, dispositions, as well as debt placement for investment grade and income producing commercial real estate.
As a cannabis advocate, Jose serves on the Cannabis Working Group Committee's for the California Hispanic Chamber of Commerce and the CalAsian Chamber of Commerce, helping stakeholders statewide understand and create programs and business opportunities under "Social Equity" initiatives. Jose has had several brain injuries stemming from the removal of a sizeable brain tumor. He benefitted from the use of cannabis replacing very strong prescribed seizure and pain medications allowing normalcy in his day to day life.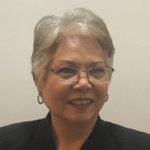 Esther Chavez
Vice President
Esther Chavez
Vice President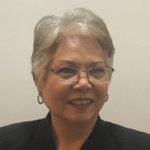 Esther Misa Chavez is a Co-founder and Principal of CKO+ Media, an integrated media services group specializing in strategic multicultural communications. In the recent past, she was Vice President for Sales and Marketing for North America of Inquirer.net, the online version of the Philippine Daily Inquirer. A pioneer in digital advertising, she launched the top news site for Filipinos in the US in 2002. Under her leadership, the US business grew from a small satellite office to a major contributor to the financial growth of the company, including its US readership. In the past decade, she has developed a broad inter-media Pan-Asian network with other Asian American publishers.
As president of the Philippine American Press Club USA for an unprecedented 4 terms (8 years), she launched three premier programs to honor and acknowledge the work of Filipino American journalists. First is the Plaridel Awards, excellence in Filipino American Journalism, which has become an institution in the Filipino media. Second is the Torch Bearer Awards which recognizes civic leaders and outstanding journalists; and recently, she founded the PAPC Journalism Fund, which will provide grants to Filipino American students about to take up a Journalism Degree in college. Within the community, Esther has collaborated with several cultural, business and civic projects impacting the growing Filipino American community, including the increasingly popular Philippine Independence Day Celebration at Union Square which drew thousands annually for the past 7 years.

Yvonne Go
Treasurer
Yvonne Go
Treasurer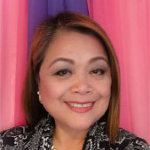 Lorna Dietz
Secretary
Lorna Dietz
Secretary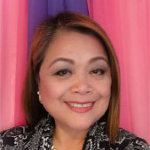 Armed with a management, marketing, ethnic public relations, and sales background in several industries, Lorna's digital marketing know-how since 1996 makes her a valuable networking and strategic business consulting resource. See About.Me/RadiantView, RadiantView.com, and LLD.USPress.wordpress.com.
Lorna Dietz was honored First Runner-Up (the highest-ranking award for this category) for "Community Blogging" at the 2012 New America Media's Ethnic Media Awards for Northern California & Central Valley in San Francisco, CA (better known as an ethnic Pulitzer Awards event). She was also honored as one of Filipina Women's Network's 100 Most Influential Filipina Women in the US, Behind the Scenes category, in Washington DC (2007). Lorna's speaking skills were recognized in 1983 when she won the first runner-up trophy in the "Speech to Entertain" contest, Philippine Toastmasters Convention, representing the Sinulog Toastmasters Club of Cebu City.
Lorna Dietz is a Notary Public of the State of California (June 13, 2015 to June 12, 2019). She consults for small businesses that need her writing, marketing, and social media skills. Lorna also works as a Life Agent for Eric Swanson's Allstate Insurance Agency in San Francisco, California, marketing life insurance, fixed annuities, IRAs, retirement, disability, long term care, college plans, and workplace supplemental benefits.
Board Member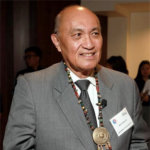 Ben Menor
Ben Menor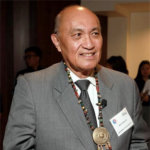 Community Developer, Consultant, Trainer, Producer, and Author.
In business and community, Ben Menor, Jr. is best known as a master planner and community builder. Menor's 40-plus years of programs, projects, and infrastructure development reflects his diversity of knowledge, experiences, and relationship-building skills. Everyone who has been trained or mentored by "Manong Ben" or "Uncle Ben" understands the responsibility of carrying forward, to the next generation, a rich legacy of consciousness-building and cross-cultural heritage. Mr. Menor's platform on Community Development is based on "an intergenerational and intercultural approach to building environments that maximize human potential."
Ben Menor, as a lecturer and author, continues to share his broad knowledge of business, media, economics, sociology, politics, and community development — from classrooms to board rooms.
Ben's past political experiences as a state commissioner in the Juvenile Justice Commission, California Governor's Gang Prevention Task Force, television producer and host, Bureau Manager for print media, business consultant for multinational corporations, as well as his political consulting career in the Philippines and the USA, blend harmoniously with his continuing role as an educator and advisor since 1975 to high schools and college student organizations with their Pilipino Culture Night (PCN). As a trainer in organizational development, his KISS (Keep It Simple & Sharp) Leadership Boot Camps have elicited comments that range from "I now understand what 'Point of Order' means" to "Our lives are forever changed!"
Ben Menor believes that "entrepreneurship without borders" can successfully bridge the complex rivers of change in today's uncertain economy. Business endeavors, ranging from new technologies to health and wellness projects, are combined with responsibilities and advisory capacities in community-based organizations such as, to name a few, SVAPADC, FPACC, SFFACC, FACCSV, 4C's, Rotary Club of Daly City & Colma, SF Unified Lions Club and SJ Maharlika Lions Club, Coalition 2001: Celebration of Unity in Diversity, NaFFAA, FANHS, and FACCGN.
Ben Menor has received numerous citations for his work with diverse communities including the Dr. Martin Luther King, Jr. Association of Santa Clara County, Inc., League of United Latin American Citizens, Asian American Community Involvement, Inc., Human Relations Commission of Santa Clara County, KQED "Local Asian Pacific American Community Hero Award," and Federal Bureau of Investigation. Numerous recognitions from Filipino organizations throughout the United States.
Menor has worked for companies and institutions that reflect his business and professional acumen: Federation of Philippine American Chambers of Commerce, 2008-Present, Vistaland Corporation, 2015-June 2016, ACE Corporation, 2015, Ayala Corporations, 2010-2015, FilAm SODC, 1993-2004. Pertinent additional employment information: KTSF Ch 26, 1985-1989; Philippine News, 1983-85 and MV-LAUSD, 1975-1983.
Ben Menor, Jr. graduated from the University of California, Santa Cruz and received his Bachelor of Arts Degree in Community Studies and Communication, with Honors, 1974 and a Secondary Teaching Credential at the same
university, 1976.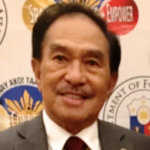 Rudy Asercion
Rudy Asercion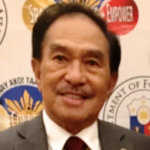 Rudy Asercion is the former Executive Director of West Bay Pilipino Multi Service Center. Through his work, he mentored disadvantaged, at-risk youth by helping them transition to responsible, productive adults.
Mr. Asercion is currently the Northern California Chair of the National Federation of Filipino American Associations (NaFFAA ) Region 8. He is also a board member of the Philippine American Press Club, the San Francisco Filipino American Chamber of Commerce. He is the President Elect of the Rotary Club San Francisco Sunset 2019-2020 and the CEO of The World Independent Film Festival. Mr. Asercion is in the business of Health and Wealth.

CJ Abad
CJ Abad


Cris Ibarra
Cris Ibarra


Pearl Parmelee
Pearl Parmelee


Jun Del Rosario
Jun Del Rosario


John Juan
John Juan

Advisors

Yolanda Ortega Stern
Yolanda Ortega Stern


CG Henry Bensurto Jr.
CG Henry Bensurto Jr.


Fr Richard Zamora
Fr Richard Zamora