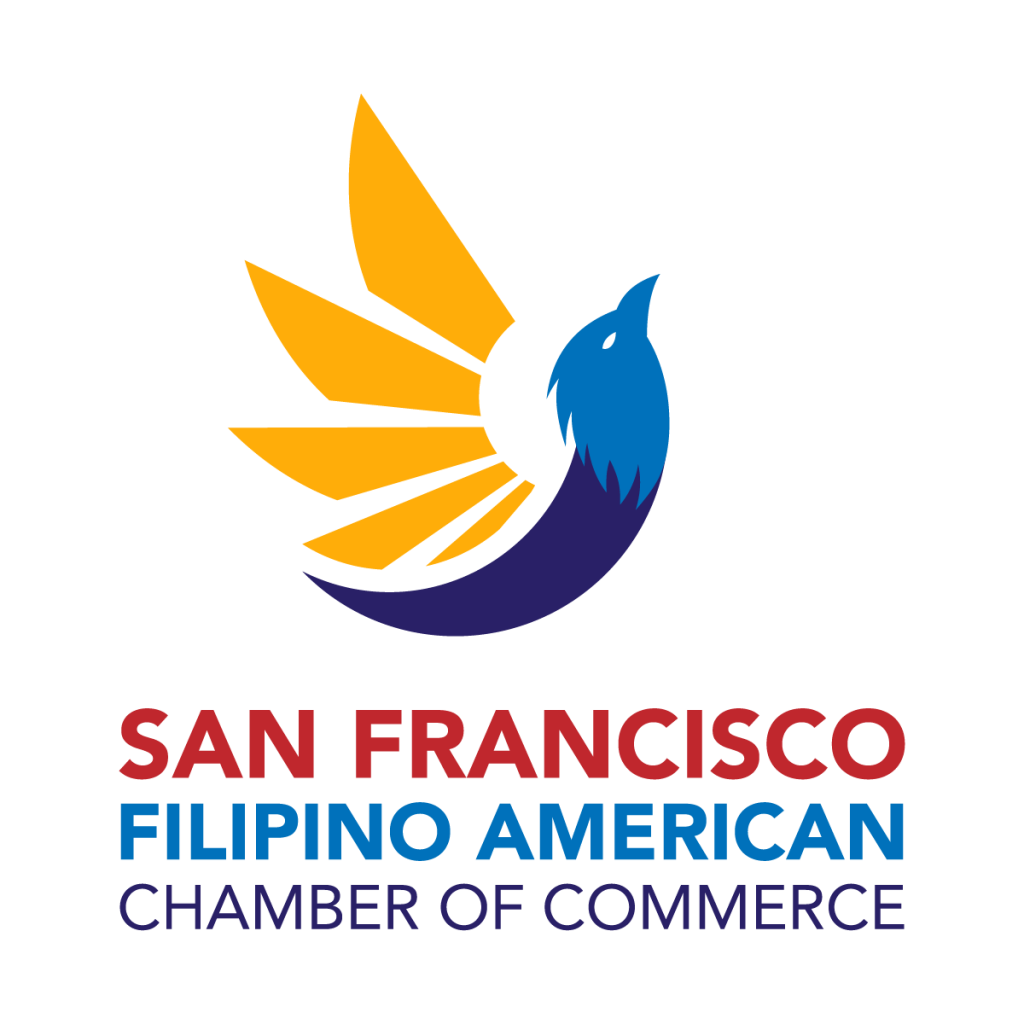 The San Francisco Filipino American Chamber of Commerce
SFFACC established in 1973 is a non-profit organization (501c6), which seeks to promote the economic development of the Filipino American business community in the San Francisco Bay Area.
SFFACC has a long track record of having served the Bay Area for over 50 years.
SFFACC continues to adapt to the changing business environment and strives to be the preeminent Filipino-American organization dedicated to business.
SFFACC's goal is simple – advocating for transparency, fairness and opportunity to help further the interests of small business in the San Francisco Bay Area.
The SFFACC assists its members in the following ways:
By providing networking opportunities to expand and promote members' businesses
By initiating programs and committees designed to advance the interests of members' business
By serving as an information resource center for new business opportunities and business referrals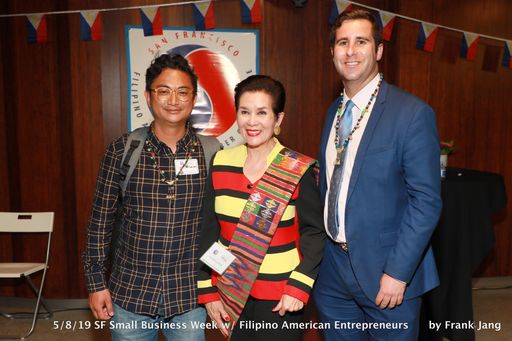 The San Francisco Filipino American Chamber of Commerce
Established in 1973, SFFACC is a non-profit organization 501 (c)(6), which seeks to promote the economic development of the Filipino American business and civic community in the San Francisco Bay Area.
Oldest Filipino American Chamber of Commerce in USA.
1974 The first large gathering of Filipino business leaders in the US took place in 1974 at a Unity Conference held in Anaheim, California, where a resolution was passed to organize nationwide. The resolution galvanized support and subsequent membership from Filipino American business, a movement spearheaded by California, a major population center for Filipinos in the US. Out of this momentum, the Filipino American Chamber of Commerce of San Francisco was formed in 1973 and incorporated in 1974. 1995 Much later, a loose coalition of Filipino American business organizations elected officers and met regularly to work toward further unification. In November 1995, this organization was formally incorporated as the California Coalition of Chambers of Commerce, Inc. and held its first Business Conference with the Philippine Consular Corps in attendance. Philippine President Fidel V. Ramos is credited for having encouraged Yolanda Ortega Stern, the SFFACC and CCCC president, to organize Filipino American chambers in the United States and Canada into what is now known as the Federation of the Philippine American Chambers of Commerce.
Together, as an inclusive and diverse community of business-driven individuals, companies, and organizations, we continue to fuel economic prosperity and innovation. We focus on community involvement and development.
Make new friends! Let us get to know you, like you, and trust you!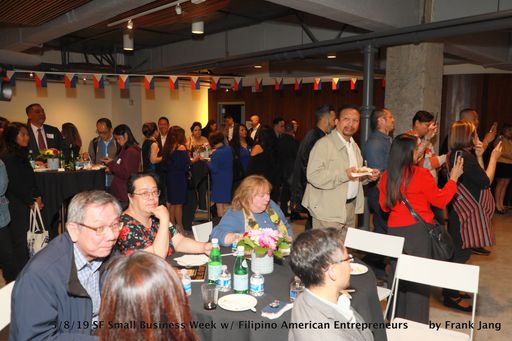 Gain a competitive edge through the following:
SFFACC has vast representation within the Filipino-American business community and is looking to add more. We currently have members in the following industries:
Accounting
Automobile
Banking
Construction
Electrical Engineering
Environmental Engineering
Executive Recruiting
Financial Planning
Health Care
Home Care
Insurance
Internet Infrastructure
Landscape Architecture
IT Services
Law
Lodging
Manufacturing
Marketing
Media
Public Utility
Real Estate
Restaurant
Shipping
Social Services
Travel
Jose is a licensed California commercial real estate broker and specializes in sourcing compliant cannabis properties throughout the state for the Shryne Group, the largest privately held cannabis company in California. He brings extensive joint venture capital experience with expertise in acquisitions, operations, dispositions, as well as debt placement for investment grade and income producing cannabis commercial real estate and allows the company to move quickly on cannabis real estate opportunities in emerging areas.
Jose was raised in San Francisco and proudly graduated from Mission High School. He is a US Army Veteran and a is a partner in 5 cannabis retail stores, Stiiizy Mission, Stiiizy Union Square, Stiiizy SoMA and Authentic 415 Bay View/Potrero Hill. He serves as the community outreach, community impact and government relations officer. Jose has volunteered and served the community over the past 28 years advocating for underserved communities.
In various roles his aim is to advance economic opportunity and empowerment for people of color through community and coalition building, research, and leadership development.
He advocates for policies designed to open doors, collaborating with stakeholders for win-win solutions that expand opportunity.
He currently serves as Chairman of the Board of the San Francisco Filipino American Chamber of Commerce, an organization that was founded in 1971. Jose works with and is a member of many of the City's business organizations creating a diverse coalition of like-minded influencers collaborating in the pursuit to build a better business and civic community in San Francisco.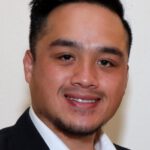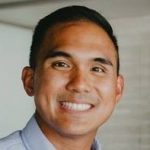 Aaron is passionate about amplifying community and commerce. He's been a Kultivate Labs team member for 4 years, advocating for small business development and helping to build the SOMA Pilipinas cultural and economic corridor. He is a founding member of the Undiscovered Night Market team. He has recently launched his newest program called SEED Network that provides resources and access to consulting services to BIPOC owned businesses. This will be his 2nd year running the SEED Network and Accelerator Program.
Aaron has spent time at large companies like Facebook and Blizzard Entertainment, and can wear many hats: project manager, product manager, program manager and UX designer. He is currently a Design Program Manager on the Facebook App Design team.
Aaron is also program lead for Filipinos Feed the Frontlines. The program has raised over $150k to help stabilize Filipino owned restaurants and have delivered over 14,000 meals to essential workers, senior citizens and those in need.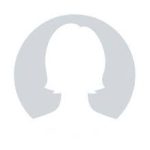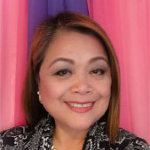 Armed with a management, marketing, ethnic public relations, and sales background in several industries, Lorna's digital marketing know-how since 1996 makes her a valuable networking and strategic business consulting resource. See About.Me/RadiantView, RadiantView.com, and LLD.USPress.wordpress.com.
Lorna Dietz was honored First Runner-Up (the highest-ranking award for this category) for "Community Blogging" at the 2012 New America Media's Ethnic Media Awards for Northern California & Central Valley in San Francisco, CA (better known as an ethnic Pulitzer Awards event). She was also honored as one of Filipina Women's Network's 100 Most Influential Filipina Women in the US, Behind the Scenes category, in Washington DC (2007). Lorna's speaking skills were recognized in 1983 when she won the first runner-up trophy in the "Speech to Entertain" contest, Philippine Toastmasters Convention, representing the Sinulog Toastmasters Club of Cebu City.
Lorna Dietz is a Notary Public of the State of California (June 13, 2015 to June 12, 2019). She consults for small businesses that need her writing, marketing, and social media skills. Lorna also works as a Life Agent for Eric Swanson's Allstate Insurance Agency in San Francisco, California, marketing life insurance, fixed annuities, IRAs, retirement, disability, long term care, college plans, and workplace supplemental benefits.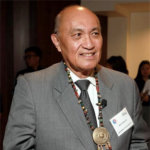 Community Developer, Consultant, Trainer, Producer, and Author.
In business and community, Ben Menor, Jr. is best known as a master planner and community builder. Menor's 40-plus years of programs, projects, and infrastructure development reflects his diversity of knowledge, experiences, and relationship-building skills. Everyone who has been trained or mentored by "Manong Ben" or "Uncle Ben" understands the responsibility of carrying forward, to the next generation, a rich legacy of consciousness-building and cross-cultural heritage. Mr. Menor's platform on Community Development is based on "an intergenerational and intercultural approach to building environments that maximize human potential."
Ben Menor, as a lecturer and author, continues to share his broad knowledge of business, media, economics, sociology, politics, and community development — from classrooms to board rooms.
Ben's past political experiences as a state commissioner in the Juvenile Justice Commission, California Governor's Gang Prevention Task Force, television producer and host, Bureau Manager for print media, business consultant for multinational corporations, as well as his political consulting career in the Philippines and the USA, blend harmoniously with his continuing role as an educator and advisor since 1975 to high schools and college student organizations with their Pilipino Culture Night (PCN). As a trainer in organizational development, his KISS (Keep It Simple & Sharp) Leadership Boot Camps have elicited comments that range from "I now understand what 'Point of Order' means" to "Our lives are forever changed!"
Ben Menor believes that "entrepreneurship without borders" can successfully bridge the complex rivers of change in today's uncertain economy. Business endeavors, ranging from new technologies to health and wellness projects, are combined with responsibilities and advisory capacities in community-based organizations such as, to name a few, SVAPADC, FPACC, SFFACC, FACCSV, 4C's, Rotary Club of Daly City & Colma, SF Unified Lions Club and SJ Maharlika Lions Club, Coalition 2001: Celebration of Unity in Diversity, NaFFAA, FANHS, and FACCGN.
Ben Menor has received numerous citations for his work with diverse communities including the Dr. Martin Luther King, Jr. Association of Santa Clara County, Inc., League of United Latin American Citizens, Asian American Community Involvement, Inc., Human Relations Commission of Santa Clara County, KQED "Local Asian Pacific American Community Hero Award," and Federal Bureau of Investigation. Numerous recognitions from Filipino organizations throughout the United States.
Menor has worked for companies and institutions that reflect his business and professional acumen: Federation of Philippine American Chambers of Commerce, 2008-Present, Vistaland Corporation, 2015-June 2016, ACE Corporation, 2015, Ayala Corporations, 2010-2015, FilAm SODC, 1993-2004. Pertinent additional employment information: KTSF Ch 26, 1985-1989; Philippine News, 1983-85 and MV-LAUSD, 1975-1983.
Ben Menor, Jr. graduated from the University of California, Santa Cruz and received his Bachelor of Arts Degree in Community Studies and Communication, with Honors, 1974 and a Secondary Teaching Credential at the same
university, 1976.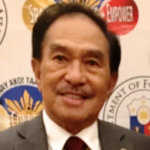 Rudy Asercion is the former Executive Director of West Bay Pilipino Multi Service Center. Through his work, he mentored disadvantaged, at-risk youth by helping them transition to responsible, productive adults.
Mr. Asercion is currently the Northern California Chair of the National Federation of Filipino American Associations (NaFFAA ) Region 8. He is also a board member of the Philippine American Press Club, the San Francisco Filipino American Chamber of Commerce. He is the President Elect of the Rotary Club San Francisco Sunset 2019-2020 and the CEO of The World Independent Film Festival. Mr. Asercion is in the business of Health and Wealth.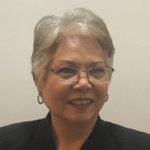 Esther Misa Chavez is a Co-founder and Principal of CKO+ Media, an integrated media services group specializing in strategic multicultural communications. In the recent past, she was Vice President for Sales and Marketing for North America of Inquirer.net, the online version of the Philippine Daily Inquirer. A pioneer in digital advertising, she launched the top news site for Filipinos in the US in 2002. Under her leadership, the US business grew from a small satellite office to a major contributor to the financial growth of the company, including its US readership. In the past decade, she has developed a broad inter-media Pan-Asian network with other Asian American publishers.
As president of the Philippine American Press Club USA for an unprecedented 4 terms (8 years), she launched three premier programs to honor and acknowledge the work of Filipino American journalists. First is the Plaridel Awards, excellence in Filipino American Journalism, which has become an institution in the Filipino media. Second is the Torch Bearer Awards which recognizes civic leaders and outstanding journalists; and recently, she founded the PAPC Journalism Fund, which will provide grants to Filipino American students about to take up a Journalism Degree in college. Within the community, Esther has collaborated with several cultural, business and civic projects impacting the growing Filipino American community, including the increasingly popular Philippine Independence Day Celebration at Union Square which drew thousands annually for the past 7 years.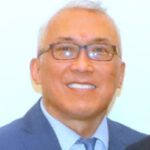 Cris is a licensed California lawyer who has been practicing in San Francisco since 1982, handling civil litigation, family, probate, immigration, disability, business and international transactions. He works with a diverse group of professionals across the United States, Canada, the Philippines and other parts of southeast Asia on migration, infrastructure development, technology, tourism, health care and education.
Cris spent ten years at Xavier School, Metro Manila, before graduating G. Washington High School in San Francisco. He started at San Francisco State University and graduated University of California, Berkeley in Asian American Studies and Conservation of Natural Resources, after which he obtained a juris doctor from the University of California Hastings College of the Law in San Francisco. He was a Howard University R.H. Smith Community Law Fellow doing economic development projects in Northern California, and later began advising government, non-government organizations and capital companies on emerging market issues. He was a State Bar of California commissioner on judicial neutral evaluation.
Cris is a senior fellow with the Council Exchange Board of Trade in Washington, D.C., and Virginia (and of the National Minority Technology Council), assisting with policy development for diverse American communities and social equity projects. Cris manages a California benefit corporation. He is business advisor for a handful of non-profit organizations on culture, basic health care and education for poor children.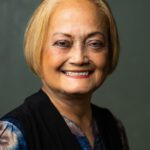 Pearl Parmelee attended Feati University as the first female to enroll in BS Aeronautical Engineering and while in college was recognized by Department of Education as one of Most Outstanding Coed of Metro Manila for 1976/77.
She is currently a Commissioner for Contra Costa Arts &  Culture and Business Development Director for Latino Food Industry & Filipino Food Movement. She is active in promoting and mainstreaming Filipino food and products through her consulting company .
She has volunteered at different organizations and found out that conflicts are best
resolved with FOOD which for her became a form of communication and way of sharing our culture and heritage. Resolving the question why Filipino Food is not as well accepted as our other Asian neighbors has been her mission and Filipino Food Movement inspire her to mentor, share, promote and continues her journey that FOOD is a common ground that we can all connect and understand our culture and heritage better. By sharing our food and table the conversation that occurs is an ice breaker like no other as a community and as
a family unit.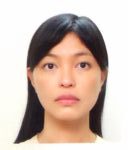 Raised in the Philippines, Pam has worked in technology and product marketing in Asia, Europe and North America before becoming involved in fundraising for start-ups and nonprofits. With the San Francisco Filipino American Chamber of Commerce she is particularly invested in proposal writing as she would like to help enable economic opportunities in underserved communities.
She is currently a Regional Vice President of the University of the Philippines Alumni Association Americas (UPAAA) and serves on their Permanent Endowment Fund. She is also co-chairing the Diversity and Inclusion Committee (D&I) in an elementary school in Washington, D.C.
She earned an engineering degree from the University of the Philippines with Department of Science and Technology (DOST) and Oblation scholarships.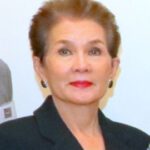 At the hub of Filipino American Businesses for Small Medium Enterprises (SMEs), Yolanda O. Stern, a "Daughter of Mindanao", is a quiet but formidable force in coalition building and partnerships. Handpicked as "Professional of the Year 2011" by Cambridge Who's Who for the Non Profit Management Industry, Ms Stern is the charter founder and Chairman Emeritus of the largest business organization of Filipino Amercans in the United States– the Federation of Philippine American Chambers of Commerce. She is also the co-founder, along with her husband, Dr. Thomas K. Stern, of the One World Institute (OWI), a private charity for Health and Education that benefits Cambodia through the Sobhanna Foundation and in the Philippines, through the Department of Health and various NGOs.
Ms. Stern is widely remembered for spearheading the global campaign to win the Reacquisition of Citizenship and the Absentee Voting Laws of 2003, in partnership with Mr.Jose Molano Jr. of the CFO. Together, they cobbled the global coalitions that collected the signatures through her Federal Express account. Ms Stern also obtained the joint bi-national and bi-cameral Phil-US resolutions that won the Filipino Veterans their additional supplemental health benefits. Hers was also the first foreign organization to forge a Memorandum of Agreement with the Moro National Liberation Front (MNLF) after the signing of the Peace Pact between President Fidel V. Ramos and Chairman Nur Misuari. She is the key link to the Philippine US Business Council (PUBC), an arm of the Philippine Chamber of Commerce, Inc. (PCCI) and has been a presence since 1987 when she was president of the Filipino Chamber of Commerce of San Francisco and later of the California Coalition of Fil-Am Chambers. She values and maintains these connections today.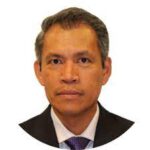 Mr. Neil Frank R. Ferrer is the Consul General of the Republic of the Philippines in San Francisco, which has consular jurisdiction over Alaska, Colorado, Idaho, Montana, Northern California, Northern Nevada, Oregon, Utah, Washington State, and Wyoming. His tour of duty as Consul General began on 20 January 2021.
Consul General Ferrer is a career diplomat with extensive experience in the foreign service, including consular work, bilateral and multilateral diplomacy. He has served in various capacities at the Philippine Embassy in Beijing, China (2001-2003); Philippine Embassy in London, United Kingdom (2003-2009); and Philippine Embassy in Ottawa, Canada (2011-2013). He was Consul General of the Philippines in Vancouver, Canada from 2013 to 2018.
Prior to his assignment to the U.S., Mr. Ferrer served as Assistant Secretary for Consular Affairs of the Department of Foreign Affairs in the Philippines from August 2018 to January 2021.
Consul General Ferrer served as Chairman of the Maritime Safety Committee (MSC) of the International Maritime Organization (IMO) in London, United Kingdom from 2007 to 2011. The MSC is the senior technical body of the IMO and Mr. Ferrer is the only Filipino diplomat thus far who has been elected as MSC Chairman. Mr. Ferrer presided over numerous international meetings of the IMO and led global efforts to improve maritime safety and security.
Mr. Ferrer served as President of the IMO Diplomatic Conference of Parties to the International Convention on Standards of Training, Certification and Watchkeeping for Seafarers, 1978 (STCW Convention), held from 21 to 25 June 2010 in Manila, Philippines. This Conference adopted major revisions to the STCW Convention and its associated Code, now referred to as the Manila Amendments. The Conference also adopted a resolution nominating 25 June of each year (the day when the amendments were adopted) as the Day of the Seafarer. The Day of the Seafarer has now been included in the annual list of United Nations Observances.
Consul General Ferrer is recipient of a distinguished award for Filipino diplomats, the Gawad Mabini, with the rank of Dakilang Kamanong (Grand Cross), conferred by the President of the Republic of the Philippines on 29 June 2010.
Mr. Ferrer finished his Master of Arts in International Boundaries, with Distinction, at the University of Durham in the United Kingdom. He completed the course work for the Master of Science in Economics at De La Salle University and has a Bachelor's Degree in Political Science from the University of the Philippines.
Consul General Ferrer is married to Miriam M. Ferrer and they have four children.