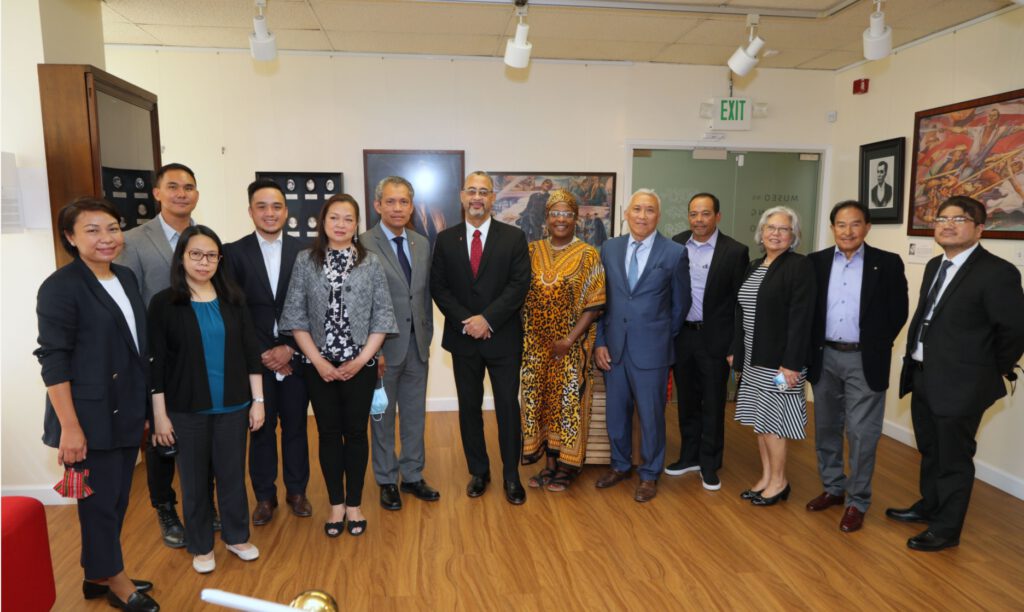 Luncheon hosted by the San Francisco Filipino American Chamber of Commerce on July 27, 2021, from 11:30 AM – 1:30 PM held at the Philippine Consulate, Kalayaan Hall, located at 447 Sutter St, San Francisco, CA.
The Chamber recently joined the Council Exchange Board of Trade (CEBOT). CEBOT is a Washington DC based membership organization led by Executive Chairman, Karl Cureton. Karl is the Founder and Executive Chairman of CEBOT, a 501c6 non-stock trade association that represents the over 65,000 minority technology employers located in 40 Districts across the US, with an industry aggregated annual sales of over $100 Billion. CEBOT plays a key role in pooling resources and stakeholders to strengthen minority innovation through public/private partnerships and inclusive procurement solutions. These partnerships include the development of the nation's first industry led opportunity fund.
CEBOT is leading a national inclusive economic development organization promoting innovation and competitiveness, helping in preparing Opportunity Zones in the US and internationally for economic growth and success in the worldwide economy. CEBOT is engaged in economic recovery research that connects research, learning, and growing to the minority technology industry and the communities and stakeholders they serve.
Karl also plans to share information about CEBOT's discussions with the Republic of the Philippines, Department of Information and Communications Technology (DICT). There CEBOT is discussing resource sharing and capability building. CEBOT is working to also develop relationships with Universities to connect CEBOT's research and members with USAID funding.
Please join us in exploring new opportunities and ideas.