The San Francisco Filipino American Chamber of Commerce
SFFACC established in 1976 is a non-profit organization (501c6), which seeks to promote the economic development of the Filipino American business community in the San Francisco Bay Area. SFFACC has a long track record of having served the Bay Area for over 47 years. SFFACC continues to adapt to the changing business environment and strives to be the preeminent Filipino-American organization dedicated to business. SFFACC's goal is simple – advocating for transparency, fairness and opportunity to help further the interests of small business in the San Francisco Bay Area.

The SFFACC assists its members in the following ways:
By providing networking opportunities to expand and promote members' businesses
By initiating programs and committees designed to advance the interests of members' business
By serving as an information resource center for new business opportunities and business referrals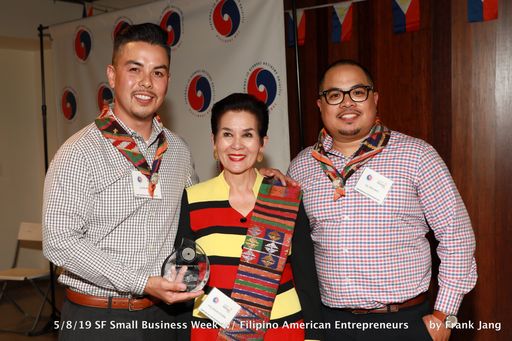 SFFACC's members consist of small to medium-sized Filipino-affiliated businesses ranging from various industries. The Chamber has an extended network of entrepreneurs, business executives, and government officials within the San Francisco Bay Area and abroad.
SFFACC continues to build a strong network and database of Filipino-American businesses. SFFACC invites you to become a part of this community. Together, we can help promote our economic interests while uplifting the well being of the Filipino community.